Our services
Experienced craftsman will complete your project on time and on budget.
Guaranteed quality, affordable and reliable
Mobile services available, 7 days a week
Free estimates
Free pick-up service
high definition plasma cutting
High definition plasma offers:
near laser quality edge finish
material such as stainless steel, aluminum and carbon steel
thicknesses up to 1-1/2" can be cut
Plasma cut slots and tight tolerance interior details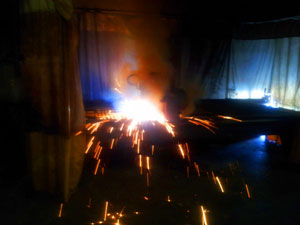 Plasma cutting capabilities:
Better Edge Quality
Narrow Kerf
Fabricating Times are Reduced Dramatically
Free of Dross and Burrs
Hot Rolled Steel, Aluminum, Stainless Steel
Sharper Inside and Outside Corners
Squarer Edges
Common Line Cutting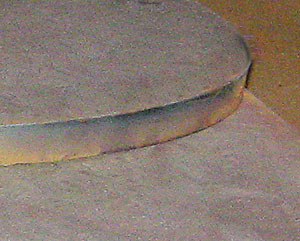 Plasma cut of 1" steel
Plasma advantages:
Cost Savings: Reduce fabrications costs by choosing precision plasma cut parts
Quality Improvements: Produce sharper inside/outside corners, sharper edges, and narrower kerf widths than conventional methods.
Efficient Production: Fabricating times reduced when parts are received with +/- .20" and free of dross and burrs.
Economical Productivity: Minimize scrap and reduce handling time given capacity to handle plate sizes as large as 100" x 260" which allows programmers to nest a large quantity of parts on a single sheet during plasma cutting processes.
Operational Efficiency: Parts continue to be produced by the High Definition Plasma system as our dual automatic pallet shuttle removes completed cut shapes while new material is simultaneously being loaded.
Design Flexibility: Eliminate the need for making templates, transferring to steel parts, center punching, hand-cutting and hand-grinding as the flexible table designs of our Fine Plasma Cutters are ideal for cutting holes and features in tubes and structural shapes as well as sheet and plate.
welding
Welding projects of any size
Aluminum, steel, or brass
Production welding
Trailer and heavy equipment repair
Railings, staircases, ornamental entry gates and fences, grills, rollbars
Repair and custom projects of any kind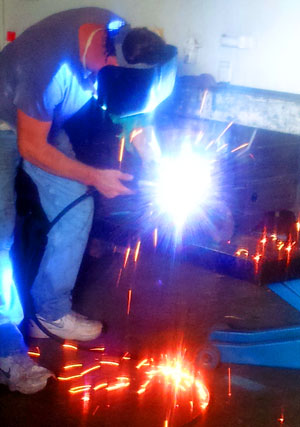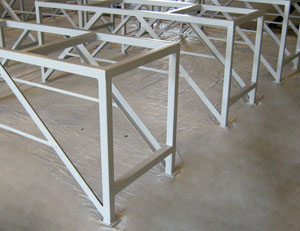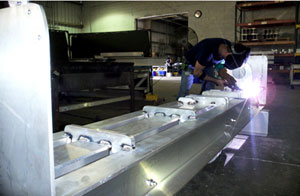 outdoor kitchens
Design
Construction
Custom Grills, Fireplaces, etc.
See pictures for design ideas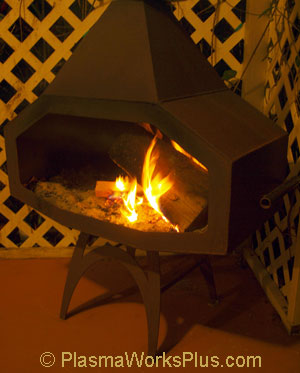 milling machine
Milling machine parts fabrication